Immerse yourself in the weight-inclusive space and take your practice to the next level with this awesome, 'all-in' training package for nutrition and health care professionals!
This bundle contains every piece of professional training we offer here at LCIE, and has been developed for anyone wishing to equip themselves with everything they need to feel confident taking a weight-inclusive approach to client work.
This package includes lifetime access to ALL of the following:
Our OG course - Applying Intuitive Eating and Non-diet Approaches in Practice
Our Advanced Counselling Skills course, which takes you deeper into the skills required for working with clients
Our Nutrition Counselling in Practice course, which pulls it all together and covers everything you need to feel competent practicing
All of our weight inclusive guides (there are 9 in total) covering conditions commonly encountered by nutrition professionals and including training and client-ready handouts for each.
(Psttt...Want to know more? See what's covered on each of these courses by clicking on each of the links a bit further below.)
For each of these courses you'll be provided with all relevant literature, assessment tools and checklists, as well as downloadable worksheets you can use with your clients in practice.
Everything you need to build your intuitive eating practice in one place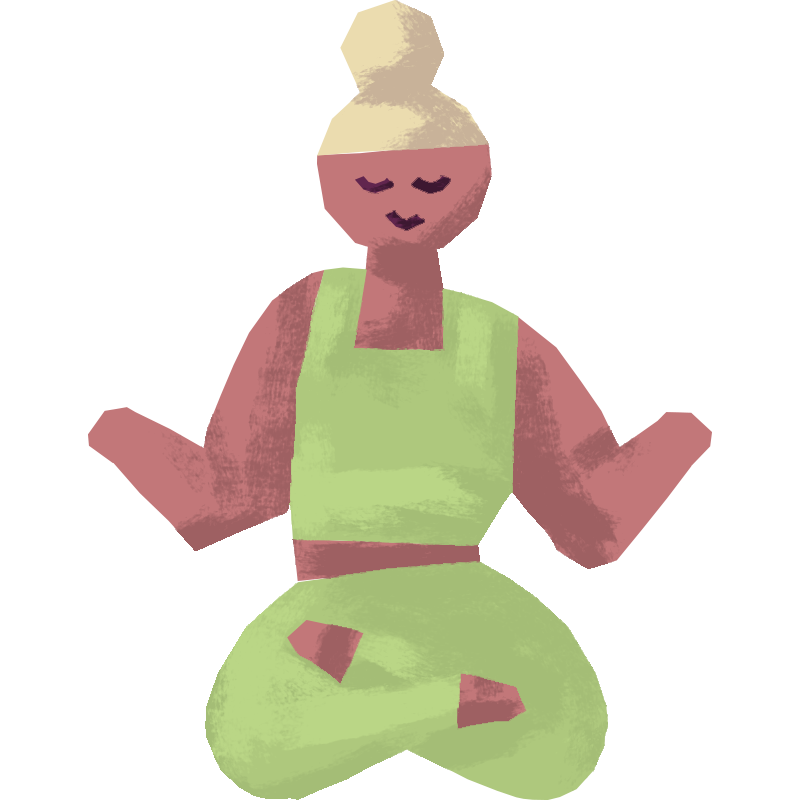 Yours, forever
This package gives you lifetime access to all of the course materials, meaning you can complete in your own time, and come back again and again for a refresher if you need it.
FAQs
Who are these courses for?
Our courses are developed with nutrition professionals in mind; specifically Registered Nutritionists and Dietitians. However, we also strongly recommend them for any health care professional involved in giving advice around food, nutrition, and 'lifestyle'. Previous participants who have completed the course include GPs, nurses, OTs, SALTs, psychologists and psychotherapists, and physiotherapists. 
I'm a personal trainer/nutritional therapist/health coach - can I still take this course? 
Yes, of course, we welcome you to participate, we just ask you to be mindful of your scope of practice and to maintain professional boundaries. This course is not a substitute for training as an RD/RNutr. 
Can I get CPD/CEUs for this course?
Yes, absolutely; you may want to check specifically with your local regulatory body, but for UK based RNutr/RDs, courses do not need to be endorsed in order to qualify as CPD, however, it is up to each individual registrant to record their CPD using the appropriate reflective practice template. AfN are not currently endorsing new courses, but our OG course 'Applying Intuitive Eating and Non Diet Approaches in Practice' was previously endorsed for 6 CPD units.
Can I use the materials provided in the course with my clients?
Yes, of course, we just ask you to be respectful of the labour that went into producing them and not to alter/adapt them without prior consent or remove our logo. These materials are copyright so please provide credit! 
Will this course make me a certified Intuitive Eating Counsellor?
Nope! That's a different course. This course is intended to support development as a Nutrition Counsellor; a skillset that incorporates Intuitive Eating, but is much broader and deeper than IE on its own. Our Applying IE and NDA course is complementary to any training you may have done in Intuitive Eating previously and focuses more on the theoretical underpinnings and translating them into practical tools and skills you can use to guide clients. Our Advanced Counselling Skills and Nutrition Counselling in Practice courses help take your Intuitive Eating Practice up a notch (or ten!), integrating counselling skills, critical theory and essential learning for nutrition professionals into a comprehensive training.
WTH is Nutrition Counselling? 
Nutrition counselling (as we define it here at LCIE) is an approach to nutrition and dietetic practice that integrates counselling skills with nutritional science to help clients develop attuned self-care that meets their individual needs and is driven by their unique values. Nutrition counselling practice is rooted in compassionate, collaborative, person-centred care, with an emphasis on body inclusivity and social responsibility.
Do you offer a payment plan?
Yes! On selected courses we have given you the option to split your payments over 2 or 3 months. You decide what works best for you. If those splits don't work for you, or you want a split payment on one of our lower price-point offerings (our WIGs for example) then please email [email protected] and we'll see what we can do!
Do you offer a scholarship or student discount program?
Yes! Please email your student ID to [email protected] to receive a one-time link for a student discount.
How long do I have access to the course materials?
By purchasing our courses you will receive lifetime access to the materials and content. This means you can complete the courses in your own time, and refer back to it whenever you need to. If you purchased one of our courses prior to migrating to Teachable, please contact [email protected] and we will hook you up with lifetime access on this platform.
Do you offer refunds?
We really hope you're satisfied with the course, but if not, we may be able to offer a partial refund in accordance with our terms and conditions. This is because as soon as you access the course you get instant access to course content and downloads. Any refund would be considered on a case-by-case basis and will be proportional to the % of the course completed and will also be subject to an administration fee equivalent to 15% of the course costs.
Can I share my login with my mate/colleague/mum?
When you purchase a course, it is with the understanding that it is for a single user only (in accordance with our terms and conditions). We ask you to be respectful of the time, energy, effort and brainpower that went into making these courses. Please do not share or copy any part of this resource without our express permission; it devalues our work and more importantly, it prevents us from offering discounts and split payment plans. If you'd like group or institutional access to our training materials, please reach out to [email protected] and we'll help you out!